Latest Work from the Peak District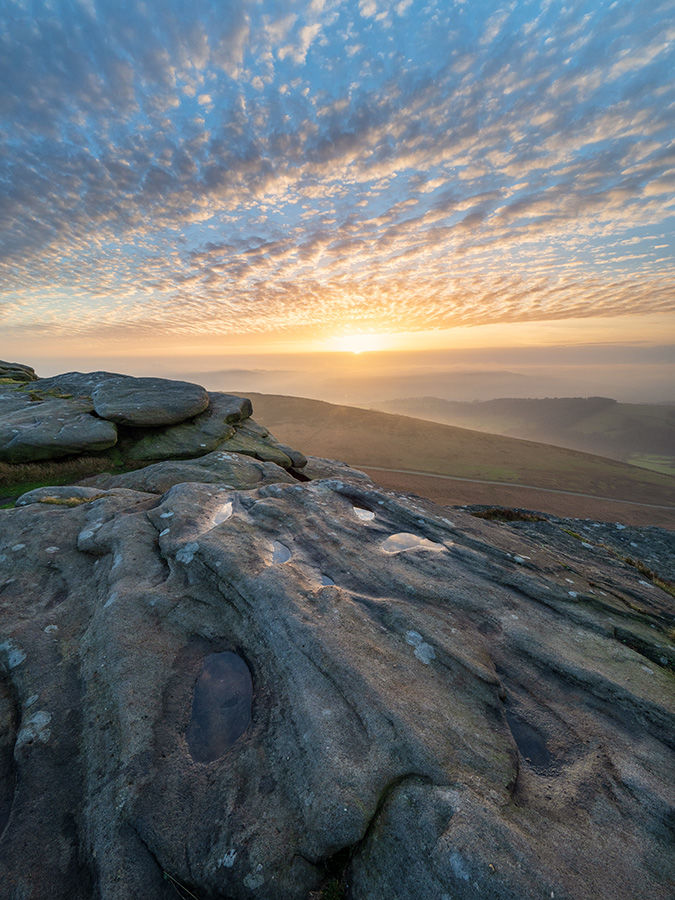 Yesterday afternoon I nipped up onto Stanage Edge for the last hour of light.
Looking up to Stanage from Hooks Car you couldn't see the edge due to thick layer of mist but thought it would be worth the walk up as there could be the chance of some nice atmospheric conditions. Arriving on the top the visibility was down to just a few meters with cloying mist but gradually it started to clear and I could see the sun trying to push its way through creating with it a lovely golden glow. Waiting a few minutes more and the mist cleared enough allowing me to see over the valley and capture the wonderful golden light which brought out the textures of the weathered gritstone.
Photographer: Stephen Elliott