Latest Work from the Peak District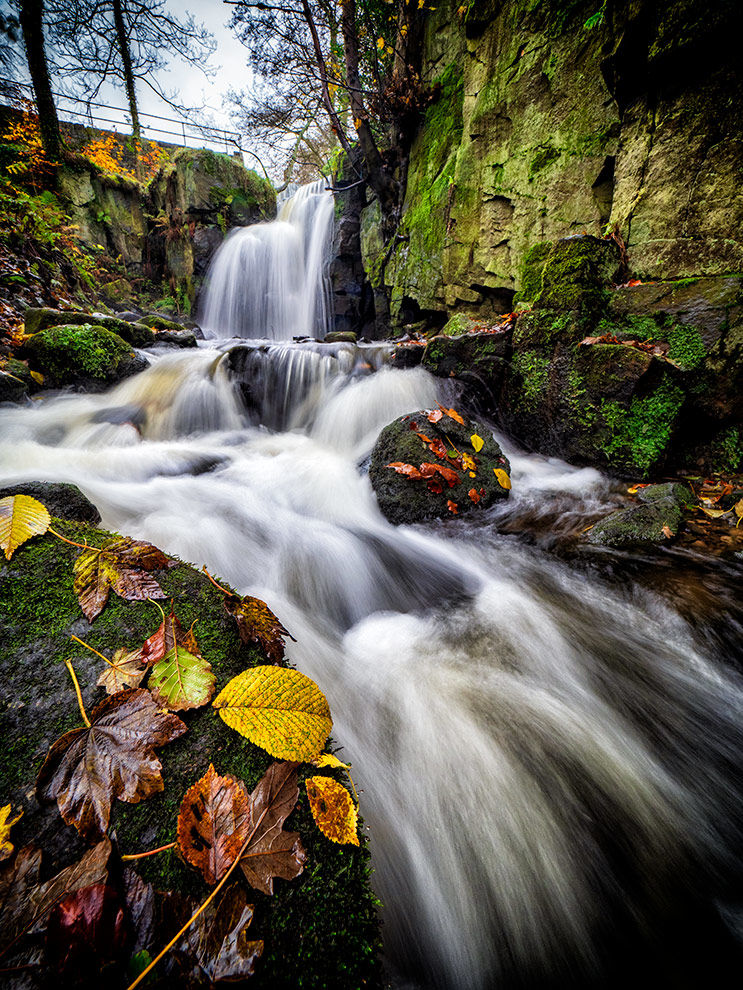 Monday morning I went over to Lumsdale to check out the waterfalls and
autumn colours. With all the recent rain the amount of water was
thundering down which made shooting here quite challenging so I had to
keep a good hold of my tripod when setting it up in mid flow. I was attracted to the fallen leaves with their variety of colours and textures and made a lovely addition to my foreground contrasting nicely with the soft flowing water.
Photographer: Stephen Elliott