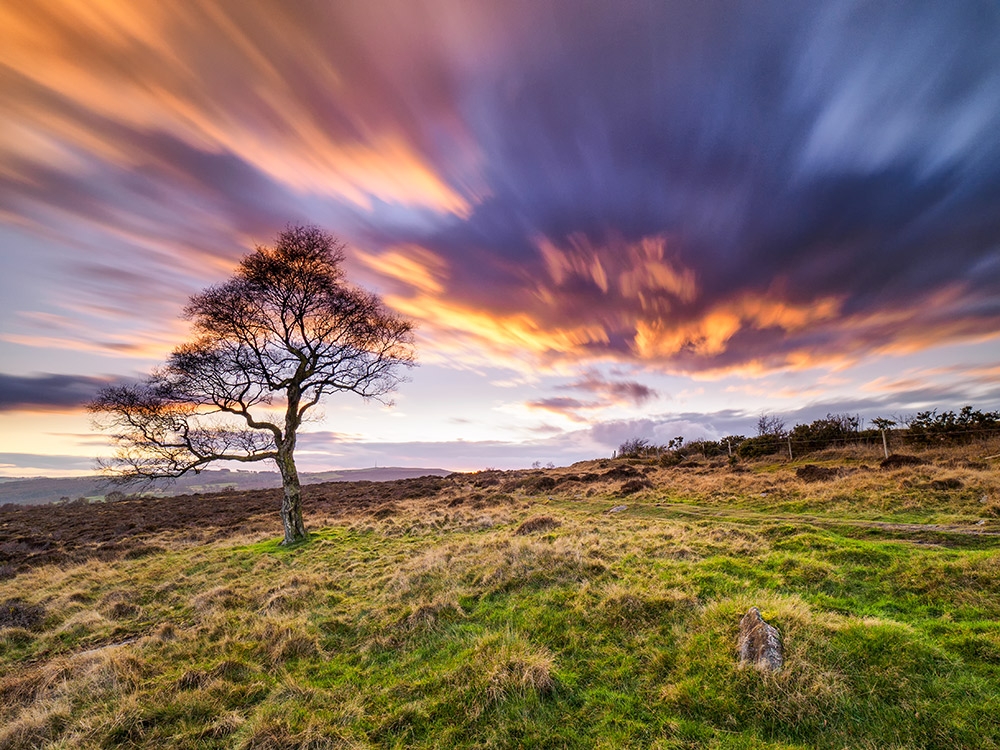 This is possibly my favourite tree in the Peak District which I have photographed on many occasions but never at sunset so thought it would be worth having a crack at.
There was quite a bit of cloud around when I arrived on Lawrence field but the sun was back-lighting them creating some rich vibrant colours. I took a few shots as the clouds rolled over then decided to try my 10 stop ND and go for a long exposure and see what I would get.
This was the result, I loved the way the distant clouds look static while the ones nearest look to be speeding past at warp speed, the colours were also intensified by the long exposure and made a really dramatic backdrop against the lonesome birch.
Photographer: Stephen Elliott